Shadowrun Survival Guide and A Day in the Life: Stories from the 6th World podcast had their first contest. It was a fight to the finish for the contestants. First the rules:
The first thing that had to happen was for people to enter. They had to follow our twitter account, retweet one of the contest announcements, and like the post. When that was done, they were entered into the game.
We had 17 entries:
Shadowrun Reality, Hugh Melrose, Nathan Johnson, Sinopa Publishing, Scotboat, Surfing Pikachu, Traveler Farlander, StreetKnight2070, Paul VanDerHeyden, Frank, Mr.Johnson/Arcology Podcast, Ziggy da Troll, FUT Lad, Dolly Martin, Mech Bidness, KayshiSim, and BJ Altman.
Each contestant was put into a bracket where the contestants had 3D6 rolled for them. It was a contested roll, so player with most hits moved onto the next round.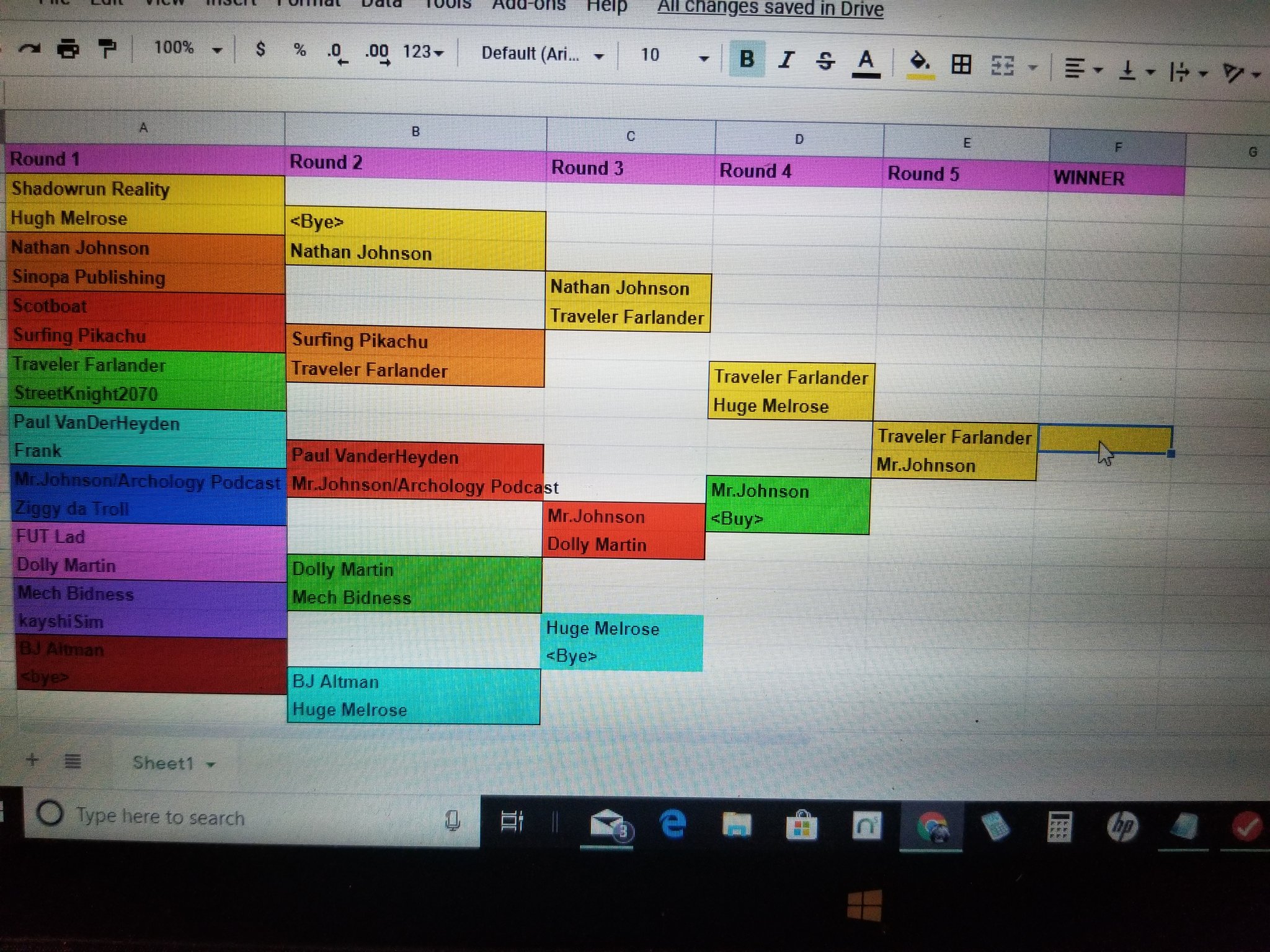 At the end of round 5, only Traveler Farlander and Mr.Johnson from the Arcology Podcast remained. It was an intense roll off.
Mr. Johnson was the skull dice, and Traveler was the smaller dice.
First was Traveler's roll… One hit. That would put pressure on Mr.J.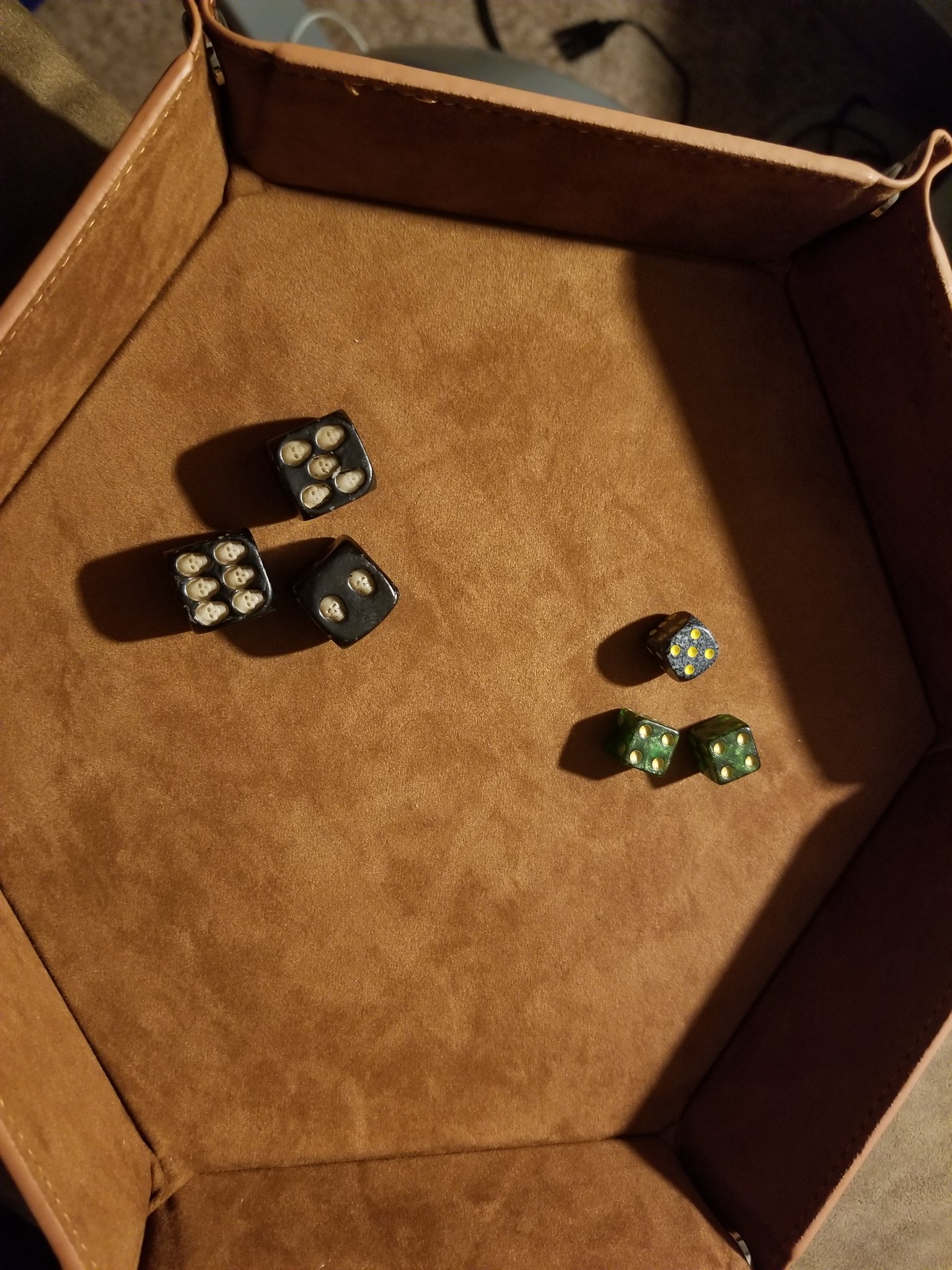 In the end, Mr. Johnson pulled off the win with 2 hits.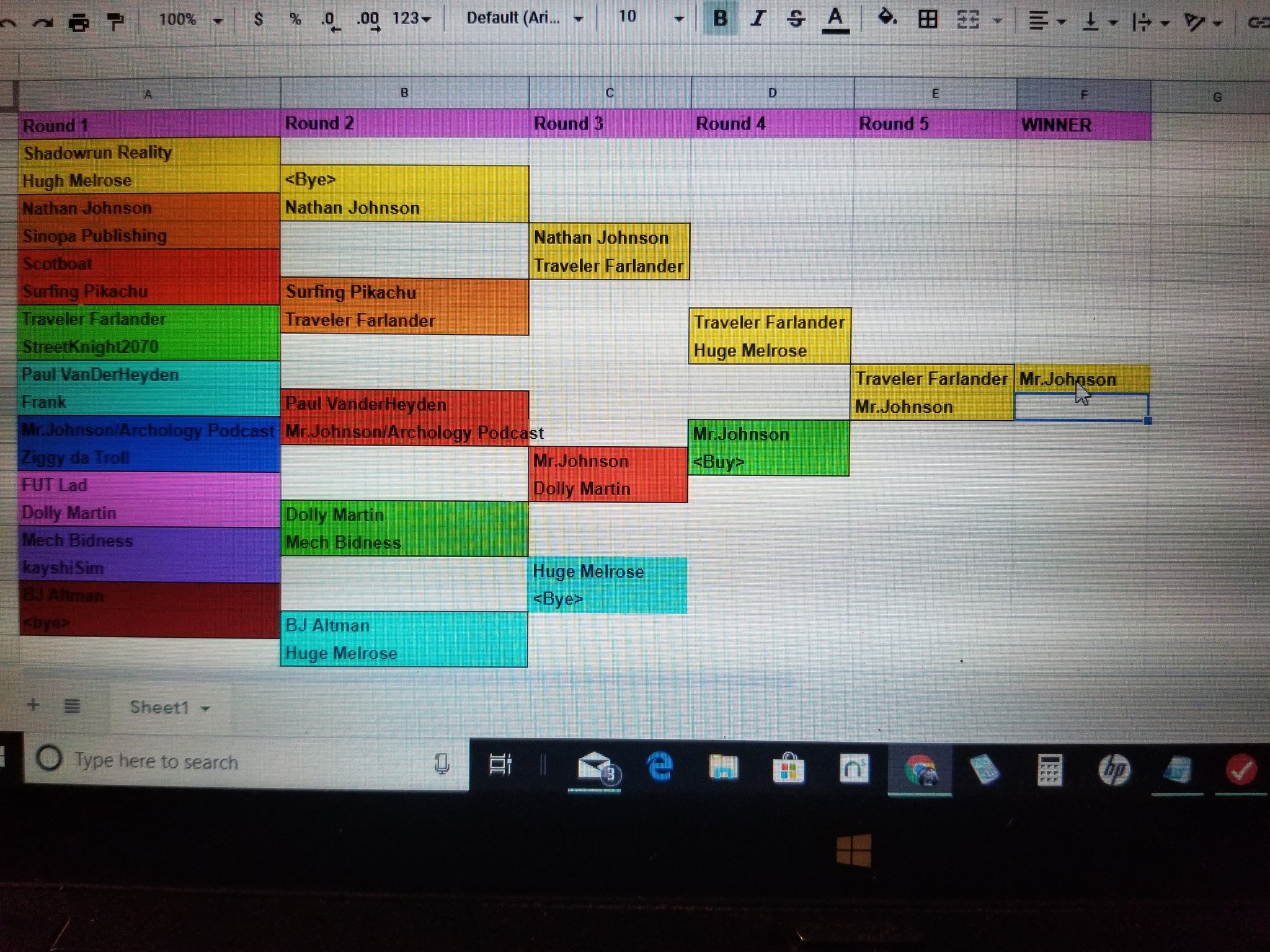 Congratulations to Mr. Johnson and Traveler.
Mr. Johnson won the Proud Runner water bottle
And for his getting a runner up position, Traveler won the Proud Serpent coffee mug.
Congratulations to you both. The prizes are on their way.